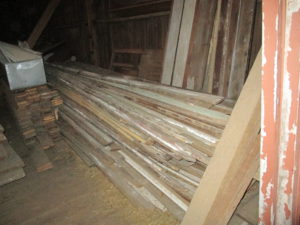 Here is a big assortment of white pine trim boards. There are facia boards, freeze boards, barn corner trim, barn door trim, etc.
Some of them are painted and some are not. They are all weathered.
There are 1″x 3″s, 1″x 4″s, and 1″x 5″s
Price: $2.00 per square foot.