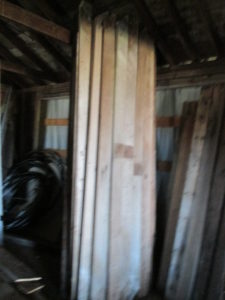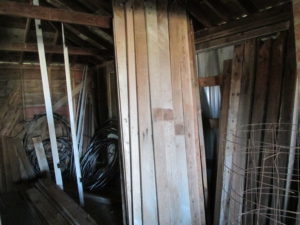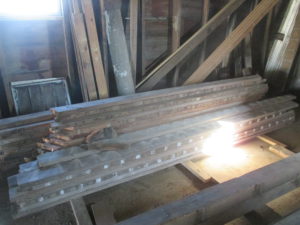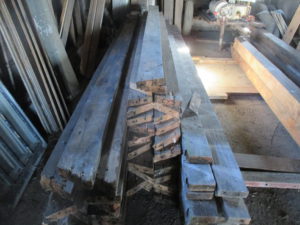 This old growth douglas fir timber is from a corn crib built in 1947. The white stripes are because of the spaces between the outer boards. When the building was standing those spaces were exposed to the weather so they were painted.
The boards are denailed, trimmed, and stored flat indoors.
They are 2″x 6″s and they are 8′,10′,11′, and 12′ long.
There are 245 boards.
There are approx. 2200 linear ft.
Price: $2000 for the lot.