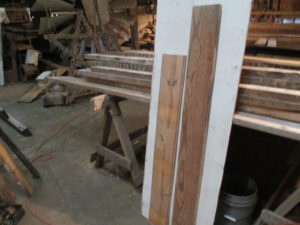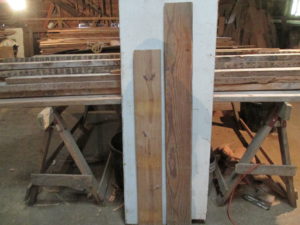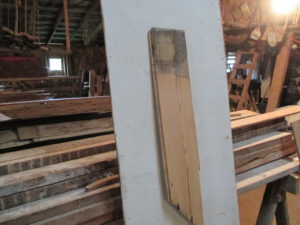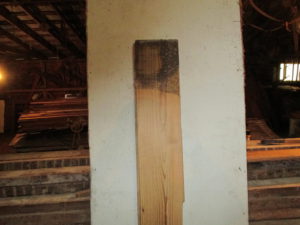 These ship lap douglas fir boards are mostly in good condition. But a few of them have a black oil stain on them. 1/16″ planing easily gets rid of the stain. About %80 of the boards are not stained only about 20% are stained.
There is a picture of a stained board that was partially planed to show before and after planing.
I can work with you on planing the stained boards.
They are all 1″x 7″s.
Price: $1.40 per square foot.